It's no secret here on El Converso Negro that we've got a lot of love for The Hold Steady. Both Charlie T. and myself were baptized in cheap beer and poetic spittle at one of the band's numberless
Boys & Girls In America
tourstops. Guts, glory, truth, barre chords, bars, raised glasses, taped glasses, dead ends, deadbeats, backbeats, back alleys, alleycats, catechisms, other -isms...you get the point.
So I have to admit a little shock when I heard that our boys were playing some european shows with...Counting Crows? (whose first two albums I'll defend to the death, whose next two had their moments, and whose later work seemed to focus on and amplify any and all weaknesses of the previous four.) But there's the common thread of guys who just love making music together and want to make each show a singular experience. Plus there are some common threads, influence-wise. Blah blah blah. I get it.
But then.
I just found out that Dave Matthews Band has The Hold Steady slated to open some east coast shows. To me, that's like Paul Milsap playing with grit and soul and fire and truth, only to have to give way to a soul-less stat-stuffer like Carlos Boozer.
Plus, The Hold Steady in a stadium? Maybe their E-Street roots have them primed and poised and groomed for the task. While I would never begrudge a hard-working, kick-A band like theirs success and I'm not saying they shouldn't do it, it just seems a little incongruent to me.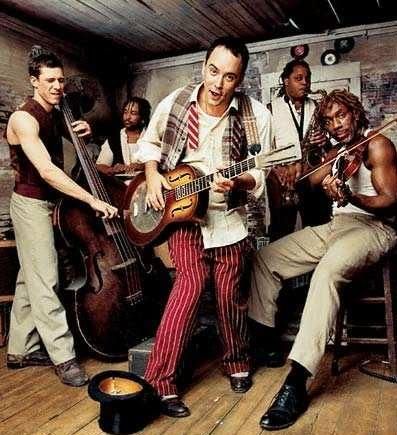 [Apologies are due Mr. Matthews who seems like a stand-up guy and has given homes to My Morning Jacket/Patty Griffin/David Gray/a ton of others and released
In Rainbows
and is a true friend to both Farm Aid and Neil Young's Bridge School. It's just the music that can grate sometimes. In full truth, I've seen Mr. Matthews + Band at least a half dozen times, two or three of those by choice. The best show was just him and a guitar.]
What would
you
say?